NORWICH & NORFOLK'S BEST WEDDING & PARTY DJ
Synergy Entertainments provides professional wedding disco/DJ and party DJ's covering Norwich, Norfolk, Suffolk. With over 20 years experience & extensive musical knowledge and a passion for making customers have the perfect evening, our emphasis is all about the music & creating the perfect atmosphere, resulting in us getting our work from ' word of mouth' for weddings and parties. Giving that extra special! We provide one of Norwich, Norfolk & Suffolk's professional wedding DJ & disco hire service offering you a quality service for your wedding, party or event. Synergy entertainments ensures we give you the best possible service by listening to your needs in planning your event!
Did you know we have been awarded best mobile DJ in Norwich for 3 years running (2017-2019) and now 2022 by Three Best Rated!!
Your Night, Your Music – Compile a playlist or let the DJ use his experience to get the floor Rockin'. It's entirely up to you! Synergy Entertainments will work with you every step of the way up-to your event, Being versatile & flexible to your music selections is how we excel is what we do! We are also flexible to your day, if things run over that's fine, We are ready when you are ready!
If you are interested in booking us take a look at our wedding packages or mobile disco packages
Your Event | Your Day | Your Way
Synergy Entertainments has an unrivaled reputation within Norwich, Norfolk, Suffolk as being the first class entertainment specialist – years of investing in a high quality sound system and modern lighting technology using only a stylish and attractive DJ Booth designed to compliment your wedding or party décor combined with Norfolk's leading party & wedding DJ with the perfect combination of personality, musical knowledge and experience!
If you are looking for a wedding DJ or mobile disco in Norwich, Norfolk or Suffolk please feel free to get in touch.
Norwich | Norfolk | Suffolk Professional DJ Service
•Professional full time experienced wedding and event DJ established since 1994
•State of the art Lighting – Controlled live to create a much better look and atmosphere.
•Choice of Black or white professional grade set-ups
•High Quality Sound & Music ( Legally purchased music)
•Mood Lighting upgrade to enhance any rooms Decor.
•Extensive music collection 1950's to all the recent floor fillers.
•A massive music database, with the option of requesting your own playlist.
•Your own Online Event Planner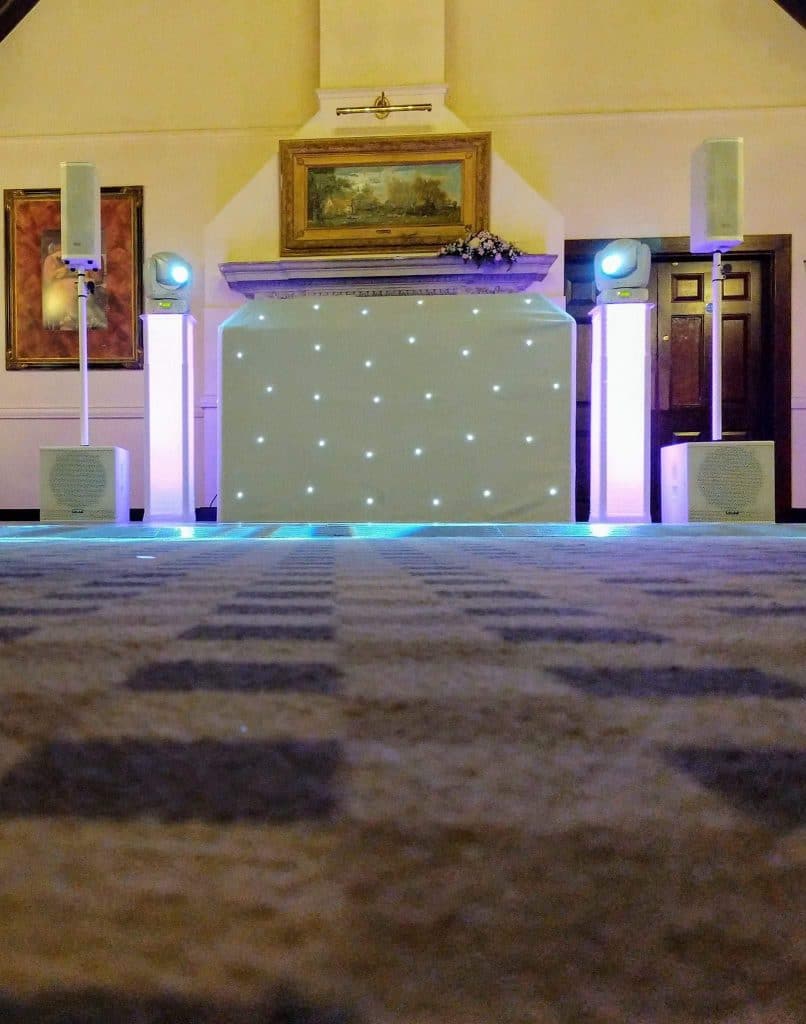 Ultimate Party Experience
Once you have booked your event with Us, for your wedding or Party we start by giving you your own secure online account section on my website to build a playlist of music you want your DJ to play. You have complete control over the music your Wedding/party DJ plays and can create a list of "Must Play" and "Must not play" songs and "dedications". We have a vast collection of music that covers all genres and styles and the experience to know what works well, and to read each crowd, but believe that you should also hear the music you want to.
The Only DJ Used is Vinny Smith, a complete professional DJ that is well presented and have a well balanced and directed microphone technique that I only employ as and when necessary.  I will be friendly, welcoming and courteous and take your evening to the next level to bring the ultimate party atmosphere!
Want a full on party DJ? that's what we excel at. Want a DJ to mix up your tunes with minimal mic work? we can do that…. you choose how you want the night to go!
Take a look at the services we offer
Synergy Entertainments provides wedding & party DJ services in Norwich, Norfolk & Suffolk. Synergy has over 20 years experience in creating amazing entertainment for clients for mobile disco and wedding discos across East Anglia.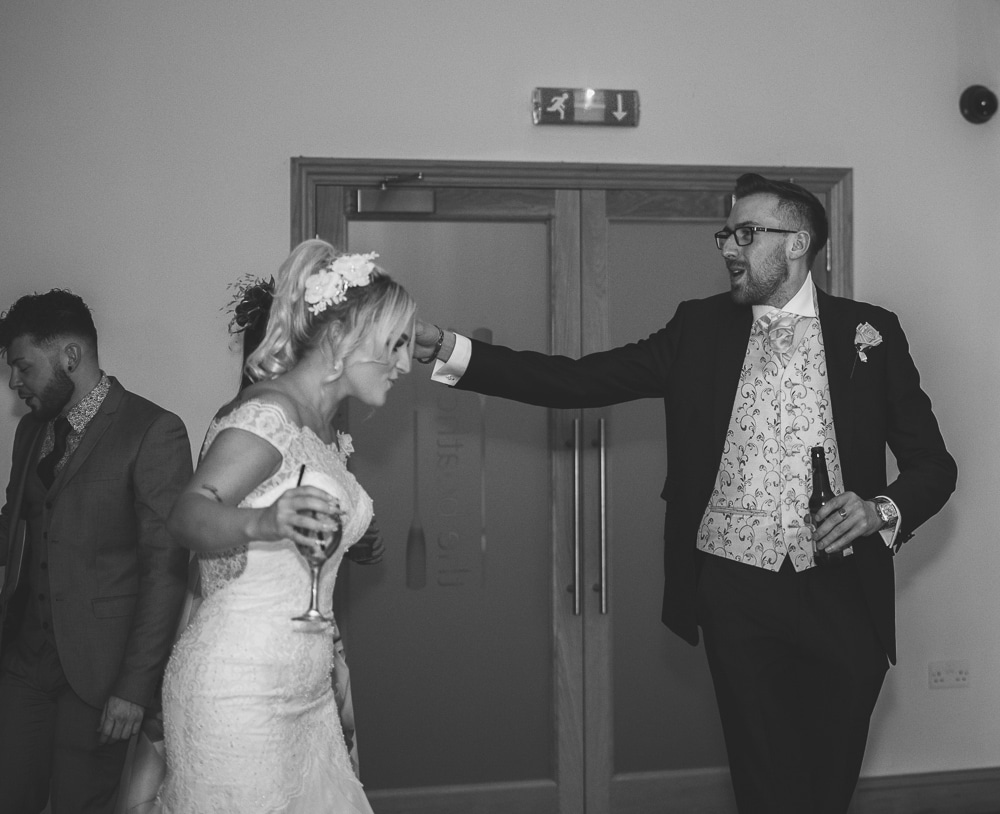 We can provide Uplighting / moodlighting set to the colour you require. The Units are IP rated meaning that they can be used for inside or outside use – so you can change the inside or outside of the venue.